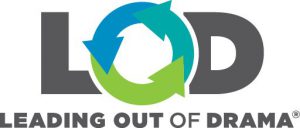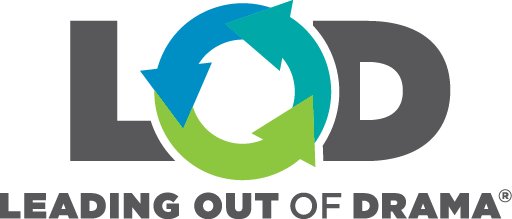 Become a certi­fied LOD Facili­tator. The certi­fi­ca­tion quali­fies you to facili­tate dialogue and processes in workshops and consul­ta­tions with the Leading Out of Drama® modules 'Conflict and You', 'Basic DRA' and the 'Leader's Appli­ca­tion Packs' – (currently: Meetings, Perfor­mance, Connec­tions and Apolo­gies) with your clients.
Topics covered in the certification:
under­stand and teach the Basic Drama Resili­ence Assess­ment (DRA)
Under­stand and commu­ni­cate the 'Conflict and You' materials.
under­stan­ding and teaching the 'Leader's Appli­ca­tion Pack
practical demons­tra­tion of training sequences from all the above topics
How to use MyNE (program/seminar manage­ment for LOD)
Using NEOS, the system developed by Next Element to measure the self-efficacy of training interventions.
Duration of the certi­fi­ca­tion training, inclu­ding all mentioned contents: 2 days
Recom­mended prior knowledge: LOD Core Concepts
Language in training and certi­fi­ca­tion: English
Number of parti­ci­pants: min. 2, max. 6
Regis­tra­tion deadline: at the latest 28 days before date
Price includes: 2‑day training and certi­fi­ca­tion process by LOD provider, all training materials, NE certi­fi­ca­tion fee (1,000US$), official listing on Next Element and key!4c websites, facili­tator access to MyNE.
Note: LOD 'Conflict and You' are avail­able in English, German and Dutch, the 'Leader's App Packs' are only avail­able in English.
A minimum purchase of LOD materials is set by Next Element to maintain certi­fi­ca­tion. The minimum annual purchase is US$500 (payable annually in advance, from the date of certification).
"CORONA-Fallback"
The certfi­ca­tion will be conducted as an online certi­fi­ca­tion via Zoom.